Based in Yorkshire Stephen designs funny greeting cards and Valerie prints his designs on quality Textura 50% recycled card. No mass production here folks!!
About Stephen Cocker Cards
Some of you will be new customers, some will have already bought our cards and others we will have actually met at markets and shows.
We hope that you enjoy our website and if you like what we do that you tell us.
Any suggestions for new cards are always welcome.We pride ourselves on designing and publishing inoffensive humorous cards. Our subjects are wide ranging and our range is constantly growing.
We retail locally and this close contact with our customers keeps us up to date with what our card buyers want. It seems that what people want is 'something different'. We feel that this range has something for everyone.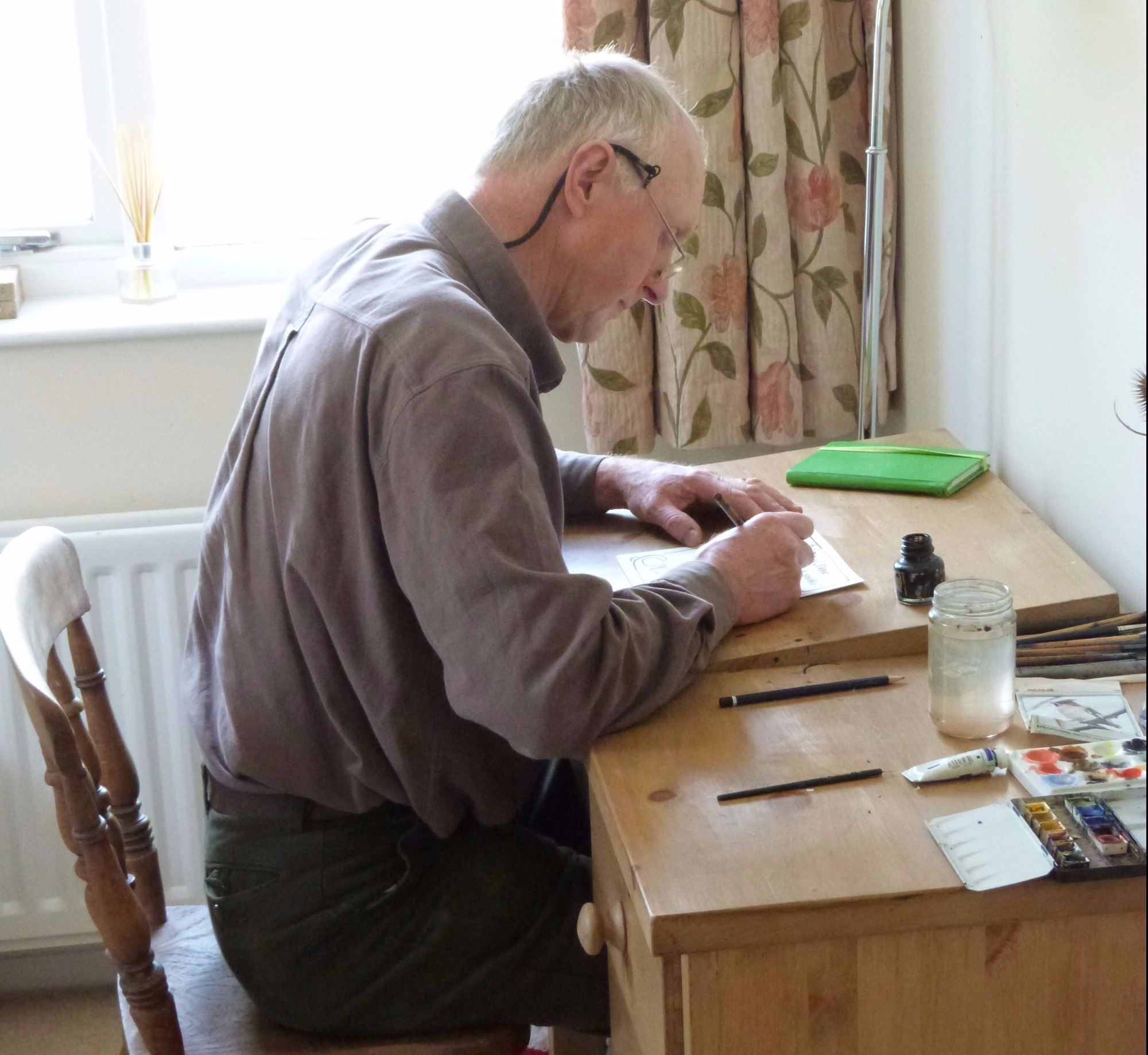 Stephen established Stephen Cocker Cards in 1998. After many years designing and producing handmade ceramic tiles Stephen changed direction, moving towards a cleaner, less physically demanding and more light hearted medium.
The company retails and wholesales up and down the country.
All cards are designed and printed in house (actually in the house). Said house also contains dogs, cats, guinea pig, fish, wife, children, grandchildren, which is all inspiring stuff for a befuddled artist!