Still £1.95 each + £1.50 Post & Packing Buy 6 or more & get FREE post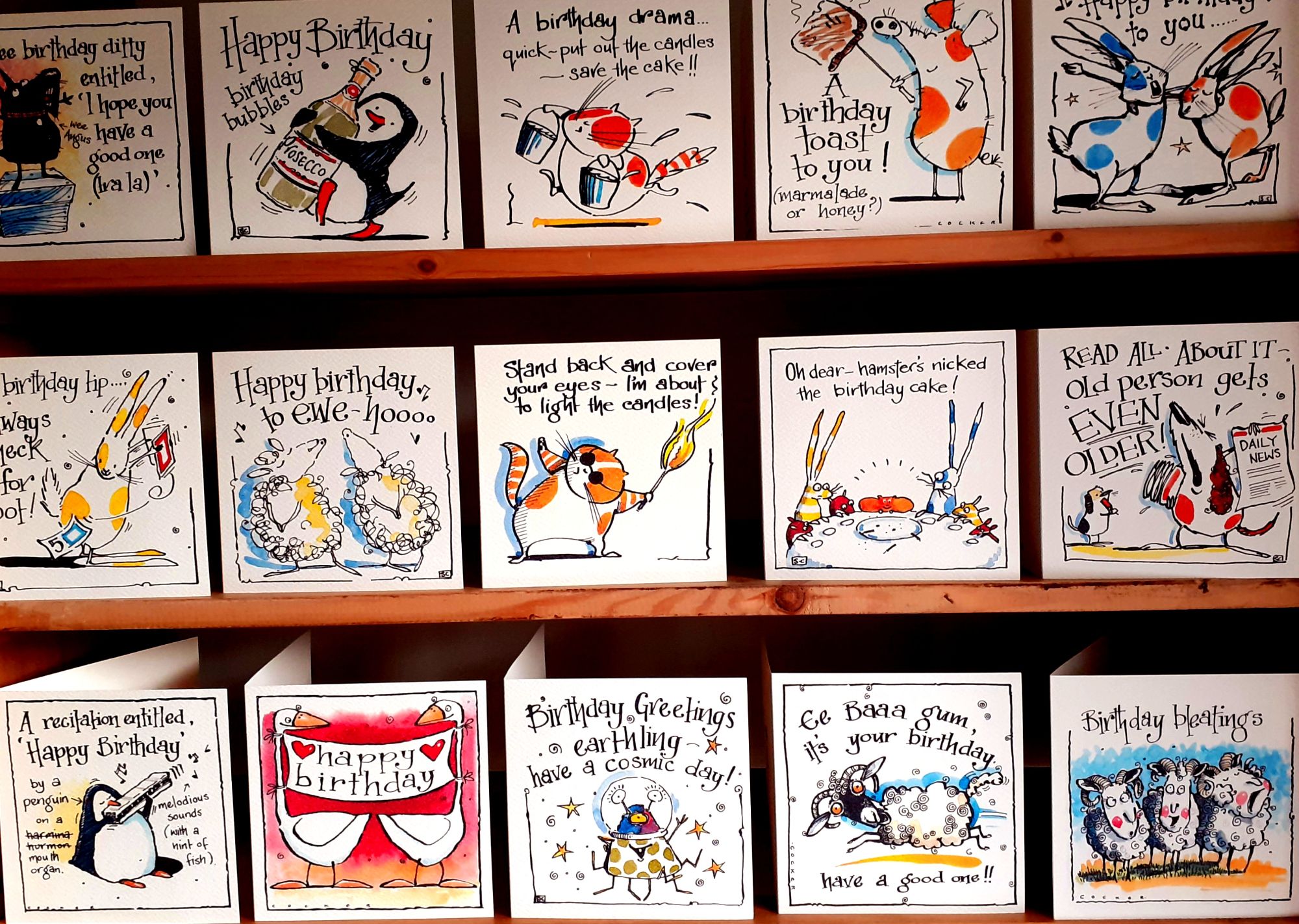 Stephen and I have worked really hard to keep our prices at their current rate. With the help of a new card supplier and using economies of scale that mean filling every corner of the cottage and workshop with cards and envelopes our prices remain the same for the foreseeable future!
Card Prices: £1.95 each + £1.50 P+P 6 cards or more POST FREE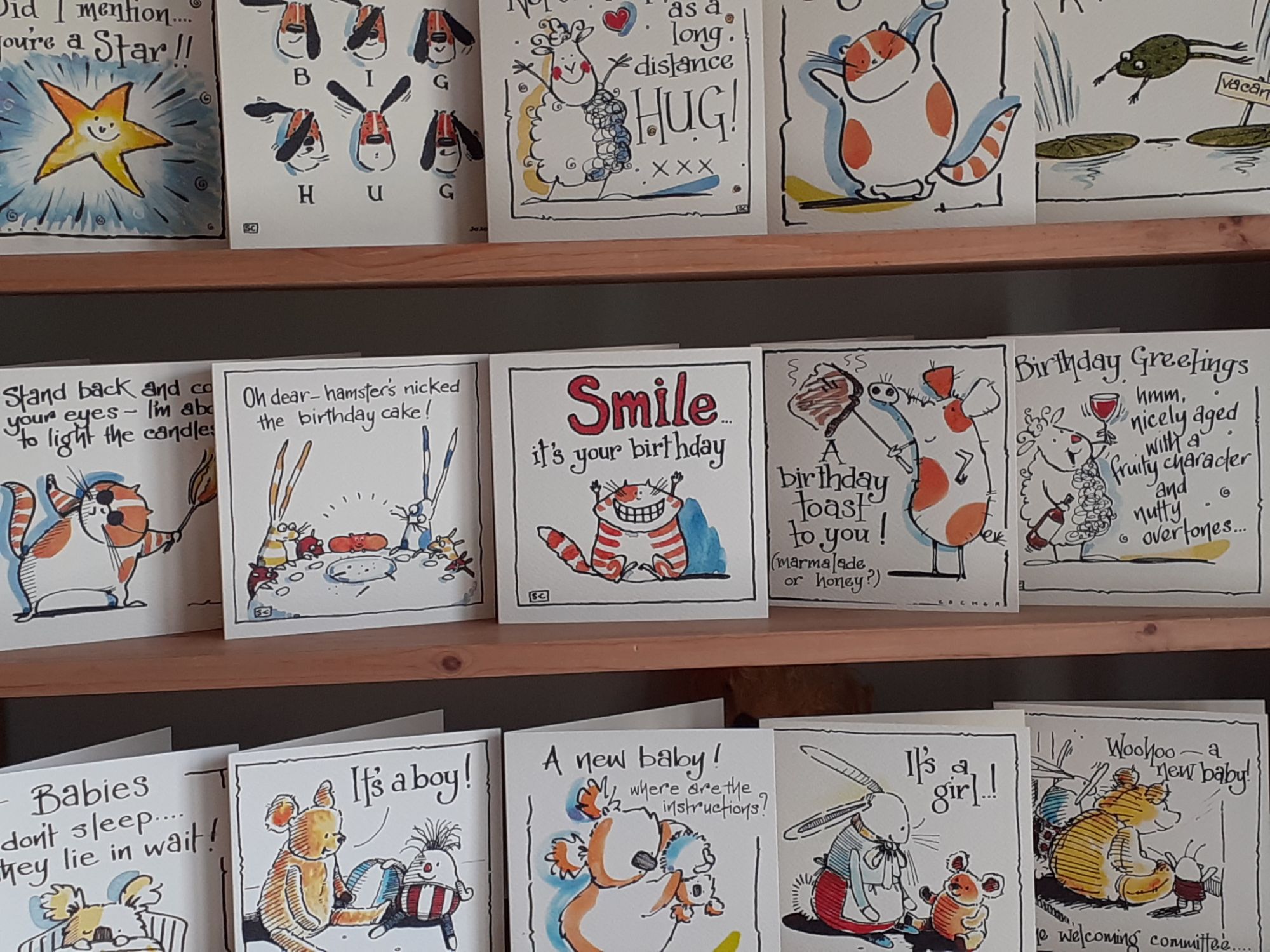 FOR HIM
FOR HER
FOR THE YOUNG
FOR THE NOT SO YOUNG
& EVERYONE IN BETWEEN!!
BELATED
BIG '0 BIRTHDAYS
We all have that special someone who it is ALMOST impossible to find a card for.
These special Birthdays deserve special cards. Our age specific cards are popular with adults and children. Send a smile and a chuckle on that once in a lifetime.
"Just because I'm 90 it doesn't mean I've lost my sense of humour" Kathy Hodgson aged 90 and three quarter years.
We sell direct to the public via this website, country markets & shows as well as to the trade. This direct feedback enables us to provide the sort of funny greeting cards that people want to give and receive. Our online customers are often know about us because they've been the recipient of one of our greeting cards.
Sandra Quinn
'Just want to say thank you for the prompt postage of the cards I ordered a few days ago, they arrived today.
I just LOVE your cards, have ordered from you before, and will be doing so again. They offer something different and it's a pleasure browsing through your website.