Looking for something different in your shop?
Stocking our unique, hilarious and competitively priced cards offers a chance for your independent shop to stand out from your competitors.
We can provide your customers with cards for all occasions that they will buy again and again.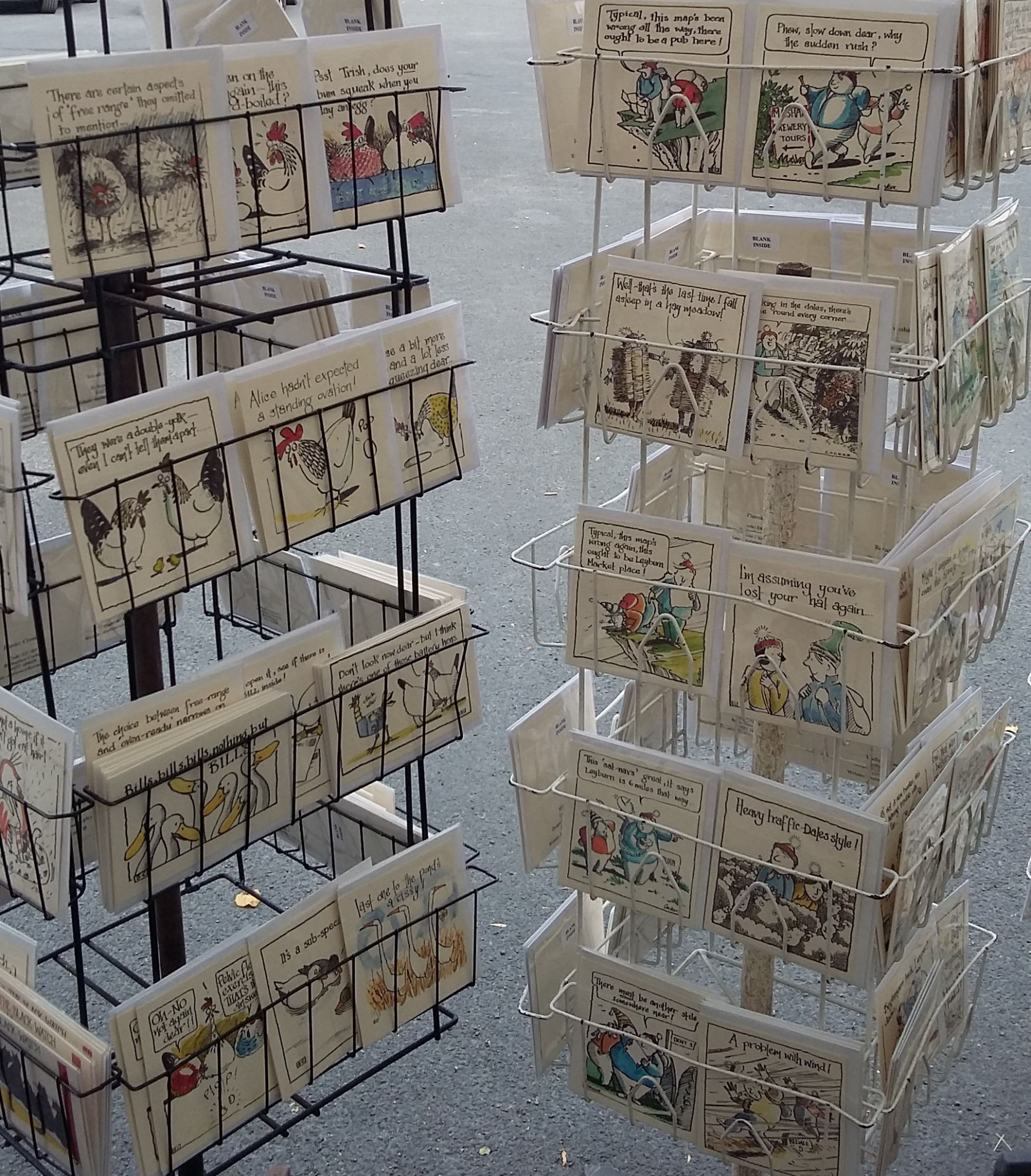 Our card designs cover an absolute myriad of subjects making them a fabulous fit for all types of independent shops and galleries. We wholesale to outlets from farm shops to interiors stores with book and gift shops in between.
New designs and old favourites sit comfortably together for you to pick and mix as you fancy. We have hundreds of cards to choose from. You know your clientele best of course but if you want to know what sells best for us you only have to ask.
As well as the website & wholesale parts of the business we retail at country shows and markets. This gives us the opportunity to gauge public opinion and buying trends. We have lots of loyal customers who turn into real fans (retail and trade/wholesale), they look forward to new card releases and faithfully buy our cards for all sorts of occasions. As with all art this can't be rushed, we like to make sure the cards are just right before they go on sale. That's not to say that we don't tweak and improve designs as we go.
There are only two of us, Stephen & myself and we do everything. Stephen is the artistic side designing, drawing, painting, redesigning, redrawing and repainting. I do the 'other stuff' which means scanning, printing, wrapping, packing and the dreaded accounts.
Please don't imagine a massive warehouse full of cards - we operate from home in two separate offices. Your order will be printed & processed by me and sent via courier as soon as possible.
Below is an outline of how we do things:
We operate a sensible policy regarding the distance between outlets.
Full payment is required (proforma invoice) and the 'real' invoice comes with your cards
Minimum order is 12o cards (multiples of 6 cards per design)
Payment by BACS or cheque
When ordering on the website choose your cards and the Pay Later option (ignore cash totals on screen) and we will send you a proforma invoice once this is paid your order will be sent
You can order over the phone if you prefer - as they say - it's good to talk!
We are more than happy to chat to customers via phone or email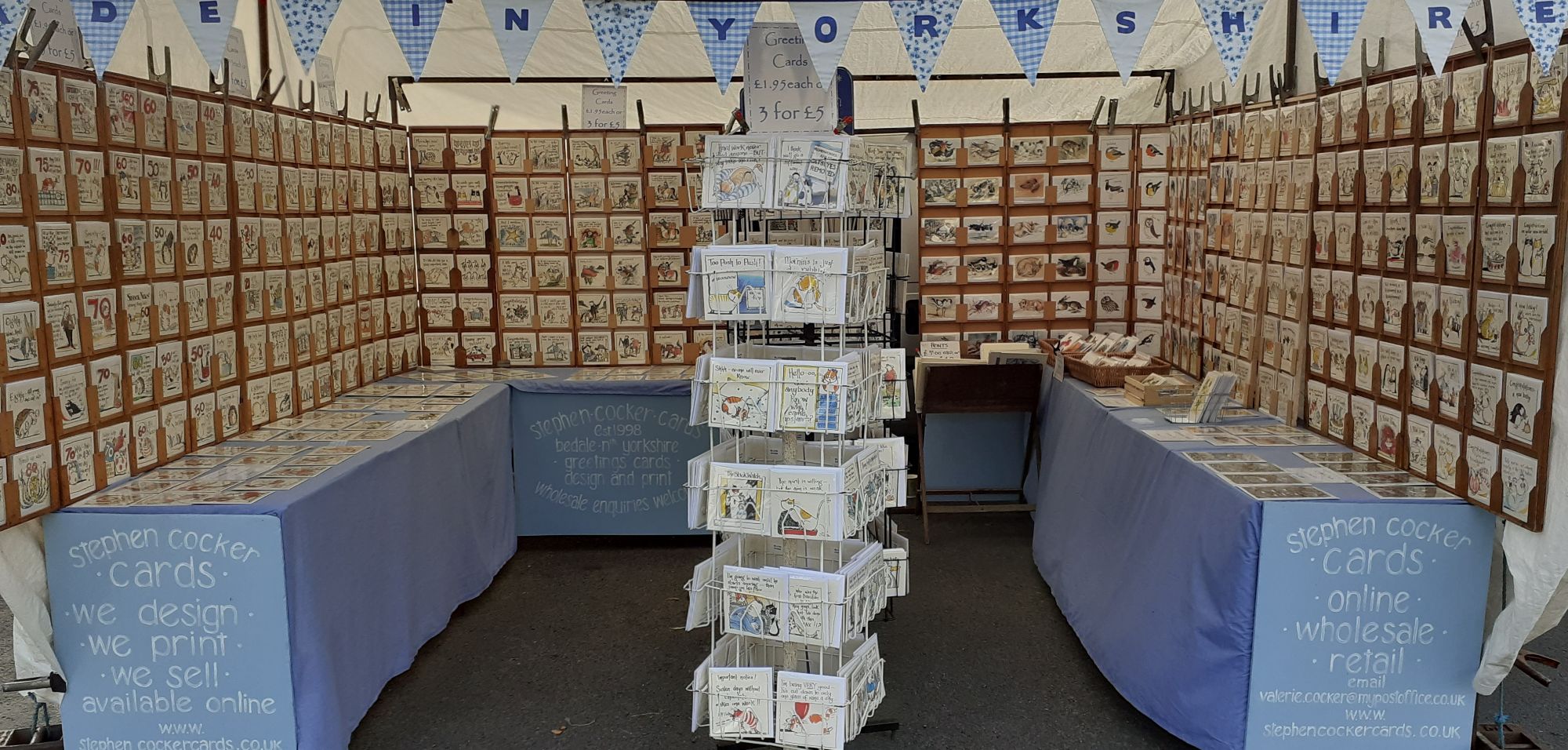 is by parcel service in most cases and is free. Where this service is not available (for very out of the way places) Royal Mail is used. This is charged at cost.
Very recently parcel delivery companies have been charging a 'remote area' fee. Where this applies we will charge this at cost.
Orders are usually dispatched within 3 days of receipt of order, often the same day. We do have very busy periods and where the three day window is not possible we will let you know as soon as possible.